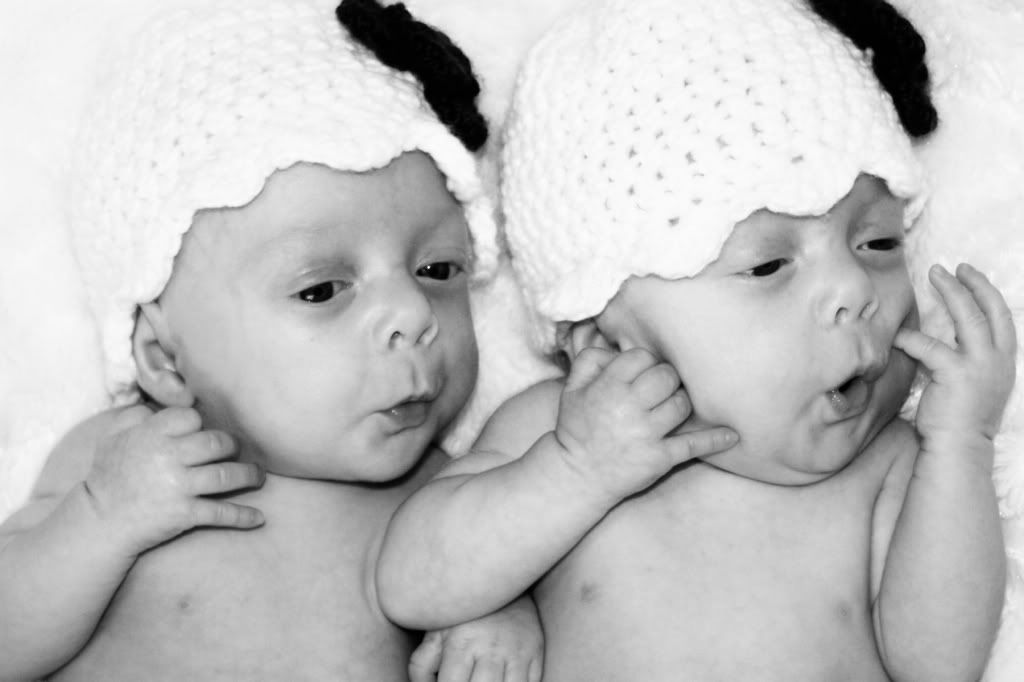 Cute picture courtesy of Emily, cute hats courtesy of Aunt Lauren--thanks girls:)
Okay, so I AM sending announcements... don't fret. I am just completely behind. Don't be surprised if they show up extremely late :). This has been quite the holiday season due to a last minute trip to California for my grandfather's funeral. The girls did great with all of the traveling, but all of our schedules are now completely thrown off. Hopefully things will return to normal soon, but again, I am sorry for the tardiness of the announcements. (You'll see why all of the apologizing when they arrive:)
However, I do want to announce that we will be blessing the girls on January 4th at our ward building. Anyone who would like to attend is, of course, welcome.
The address of the church is:
1005 S 500 W Provo, UT 84601
Sacrament meeting will begin at 12:10
Can't wait to see you there!
p.s. If you would like to look at more pictures from the girls' photo shoot, please visit friend Emily's amazing photography blog, relivingthemoments.blogspot.com